For rent

-

CH-1242 Satigny
Office space
Starting at CHF 170.-/sqm/year
Description
This large industrial space of 300 m² is located on the first floor of a building constructed in 2016. The floor load is 1,500 kg / m² with a ceiling height of 4 meters. This space is also accessible by a freight / car lift with a capacity of 3 tonnes. This area is completed by: - An office - A break room - A shared equipped kitchen - WC Outdoor parking spaces are also available. To visit!
Characteristics
Year of construction
2016
Draining of waste water
Separative
Located on floor no.
1st floor
No. of traditional local
2
Parking available
Yes, optional
Starting at CHF 170.-/sqm/year
Agency contact
Gestilog Sàrl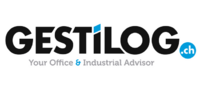 Address
Chemin des Papillons 4
Private phone
022 782 68 71
Other properties of this publisher
CH-1242 Satigny
Moving already planned?
MOVU helps you finding your moving and cleaning specialists.
Get 5 offers today and free of charge!