For sale

-

CH-8630 Rüti ZH,

Dachseggstrasse 15b
Who appreciates the peace must see this property!
CHF 890'000.-
Description
Dear prospective customer, Have you ever wanted to live close to the forest and yet not give up the proximity to the city? Here is the opportunity. Come home in the evening from everyday stress and enjoy a cool drink outside on the garden patio and relax. That is real well-being. Enjoy the peace and forest air in the middle of a biotope. The construction of the terraced houses was made to be in harmony with nature. Nevertheless, you do not have to do without certain amenities, such as a large garage (there is still the possibility to rent a parking space in addition), own children's playground, district heating, S-Bahn, Swedish stove and much more. If necessary, you could enlarge the living room with a conservatory. The outdated kitchen could also be redesigned. A large dining area can be integrated into the kitchen. In the rooms small repairs to the ceiling are appropriate, which can be done with a collection with the painting work. The ownership, has invested in recent years repeatedly in expansion and renovation. For example, new Swedish stove, parquet in the living-dining area and new staircase. Are you curious about more? Contact me for a visit. I look forward to your call.
Situation
Die Lage darf als ruhig und attraktiv bezeichnet werden. Es hat für Jeden etwas. S-Bahn Anschluss, wichtige Infrastruktur wie Post, Banken und Einkaufsmöglichkeiten. In unmittelbarer Nähe befinden sich die Schulen und Kindergarten. Der See lädt auch zum Baden und Flanieren ein.
Municipality
Die wichtigsten Fakten, weshalb Rüti sowohl als Arbeitsplatz- als auch als Wohngemeinde so beliebt ist. Rund 500 Betriebe beschäftigen ungefähr 4000 Personen. Das Gemeindegebiet erstreckt sich über 1008 Hektaren, wovon mehr als ein Drittel bewaldet ist und ein weiteres Drittel von der Landwirtschaft genutzt wird. Ende 2013 lebten in gut 5'800 Haushaltungen 11'928 Einwohner/innen. Die Schwellenhöhe am Bahnhof liegt auf 482 m ü. M. Der höchste Punkt der Gemeinde befindet sich mit 771 m. ü. M. auf dem Batzberg zwischen Rüti und Wald. Wer einfach so durch Rüti fährt, der sieht leider zu wenig, an welch attraktiver Lage es wirklich liegt und welches wunderschöne Erholungs- und Wandergebiet es umgibt. Auf den herrlichen Wanderwegen durch Wälder, entlang von Bächen, Weihern und Wasserfällen, durch Naturschutzgebiete und Weiler zu den schönsten Aussichtspunkten, kann man sich stets am Bachtel oder dem «Zürcher-Oberländer-Rigi», wie er auch liebevoll genannt wird, orientieren. Dazu ist die Gemeinde verkehrsmässig mustergültig erschlossen (S-Bahn und Busbetrieb, 2 Autobahnanschlüsse, eine halbe Stunde zum Flughafen und ins Skigebiet, fünf Minuten zum Zürichsee usw.). Und nicht zuletzt verfügt man über eine zeitgemässe, fortschrittliche Infrastruktur mit vorzüglichen Einkaufsmöglichkeiten. Keine Riesenkomplexe auf der grünen Wiese, sondern moderne und trotzdem persönliche Geschäfte für alle Bedürfnisse befinden sich mitten im Dorf. Auch die Schulen und die Vereine geniessen einen ausgezeichneten Ruf und machen das Leben in dieser interessanten Zürcher Oberländer Gemeinde so richtig lebenswert.
Basement
Vorplatz: 4.8m2 Technikraum: 13.6m2 Keller: 9.8m2 Schutzraum: 17.4m2
Ground floor
Eingang/Vorplatz: 10.9m2 Wohnen,Essen: 34.5m2 Küche: 10.5m2 WC: 2.2m2 Sitzplatz Osten: 5.4m2 Sitzplatz Westen: 13.8m2
1st floor
Vorplatz/Treppe: 5.0m2 Zimmer 1: 22.4m2 Zimmer 2: 12.5m2 Zimmer 3: 11.2m2 Badezimmer: 6.0m2 Balkon: 7.2m2
Under the roof
Zimmer 4: 34.8m2
Conveniences
Neighbourhood
✓
Religious monuments
Inside conveniences
✓
Separated lavatory
✓
Underground car park
Equipment
✓
Furnished kitchen
✓
Ceramic glass cooktop
✓
Internet connection
Characteristics
Surface of parcel
320 sqm
Year of construction
1988
Heating system
Distance heating
Domestic water heating system
distance heating
Heating installation
Radiator
Draining of waste water
Separative
CHF 890'000.-
Contact for visiting
Mr. Cesare COSENZA
Agency contact
Cosenza Immobilien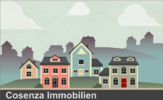 Company
Cosenza Immobilien
Address
Ermitagestrasse 26a
Private phone
061 530 15 20
Other properties of this publisher
CH-8630 Rüti ZH,
Dachseggstrasse 15b
Moving already planned?
MOVU helps you finding your moving and cleaning specialists.
Get 5 offers today and free of charge!