New Newsletters Template
28.01.20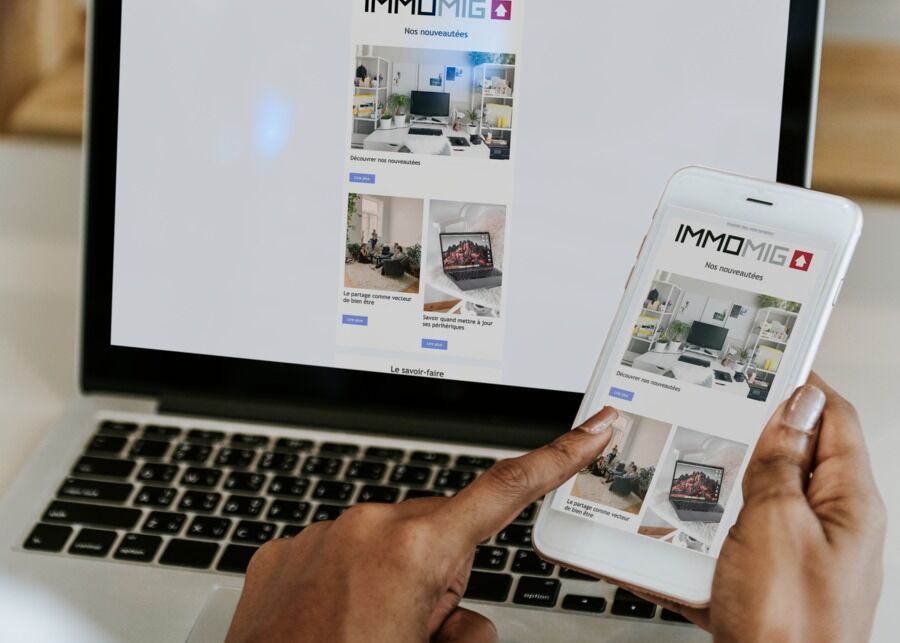 Whether or not you are already using our Newsletter module, you will be happy to know that we have just improved it.
Indeed, what could be better than to use for our own newsletters, what we develop for you?
So, we realized that a version 2 of this module that would include graphical improvements and offer more choice in the structure of the articles would be appreciable. So we rolled up our sleeves and started thinking about how to develop this new version.

So, don't complicate your life with third party systems with which you will constantly have to subscribe or unsubscribe your contacts while they are already in your Immomig® software!

Send several newsletters per month directly from your favorite software in just a few clicks! You will discover how much this inexpensive but effective means of communication is within everyone's reach! Get quality prospects, increase your traffic and above all build customer loyalty with this additional option on Immomig®!