New options available when ordering 2D and 3D floor plans
24.02.20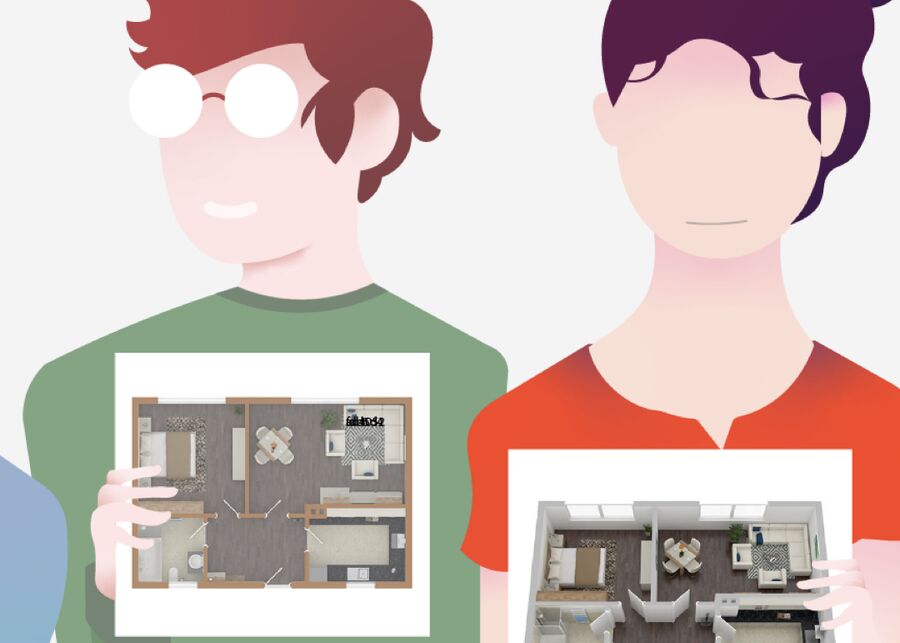 You wanted to be able to name your rooms, add an arrow pointing north and also get a preview of your 2D/3D illustrations and plans before ordering them, well we did it! Always attentive to your needs, the IMMOMIG SA team is pleased to announce you that significant improvements have been made to the plan's ordering tool .

In addition to the new features mentioned above, we have also added the possibility of attaching an informative document at the time of ordering. This will allow you to provide to the team in charge of this task some valuable information regarding the design of your plan.

Furthermore, in the event that your plan does not correspond perfectly to what you had in mind, the procedures for sending it back for correction have also been updated. You will now be able to add a comment at the time of resending and even an explanatory file that will allow you to show exactly what needs to be changed!

Over the years, having a 2D or 3D plan of a property has become an essential element to allow the potential buyer to project himself into it. Therefore, discover now on Immomig® the extent of the improvements made and all the presentation possibilities available to you!